Being an environmental councilor is a very ungrateful role. You are either the enemy of all trees, who wants to cut everything down and destroy everything, or an eco-terrorist protecting every nettle. There is nothing in between. Whatever you do, everything is wrong. If you protect the greenery, you are wondering why you are hindering the development of the village and you are marked as a backslider and a green lunatic. If you cut down even one tree, you immediately face the opinion that this tree has stood there for 50 years and all our children and their parents and parents have climbed it … No explanation about the need to restore greenery, about the perspective of trees. Simply no argument is acceptable. If you want to hit a dog, you will always find a stick.
By the way, using the word perspective has been relatively dangerous in Letňany in recent days. Many times it came back to me like a boomerang when I used the word in connection with greenery. Is it a promising tree that grows for 30 years and lasts another 30? Or is it a tree that will last another 20 years? And what about trees that have only 5-10 years of vision? Is it worth keeping them at any cost or do we prefer to cut them down and plant a 5-year-old tree, which will be nicely grown in 3 years and will be in full force in those 5-10 years? Even experts do not agree on a general definition and it always depends on the specific tree, its location, maintenance style and many other factors.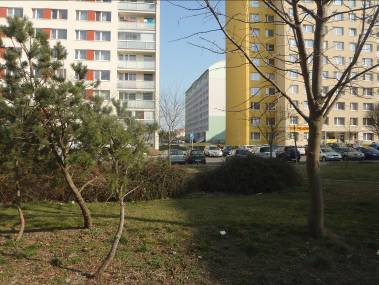 Take a look at the confluence of the Elbe and Vltava rivers. There is a beautiful walk above the right bank of the continuing river. The road is lined with mature maples, which are over 50 years old. More than half of them are infected with a wood-destroying fungus and gradually die, large skeletal branches are dangerously broken off, trunks are broken, all in the middle of a public park area. This condition has lasted for more than 10 years. Despite the recommendations of a number of experts, the Mělník town hall does not solve the problem in any way, because it is afraid of the reaction of the inhabitants. This is a common situation in many places in the Czech Republic.
Even in Letňany, we have several places that deserve significant professional intervention. We have, for example, shrub units that are obsolete and whose maintenance costs us 5 times as much per year as the price of a complete restoration of greenery in a given place. However, it is very difficult to defend these things. Whenever I start talking about current or future projects, I am surprised at how many dendrologists, lawyers, public procurement experts, specialists in European subsidies or builders with experience from extensive revitalization of old housing estates at once in Letňany. Arborists will rise from the ashes, who know exactly why or not to cut down certain trees, what and where to plant, why more pine trees than beeches fit into our street. Out of nowhere, these people have a huge knowledge of how to make a tender correctly, how to set non-discriminatory criteria, how not to choose the cheapest offer, because that does not guarantee us the quality we want. And most surprisingly, such a green specialist becomes a public procurement expert the next day and is suddenly a consultant for playground certification. All this, of course, only on the platform of an anonymous discussion forum.
In Letňany, I approached the maintenance of greenery in a new conceptual way. For over 20 years, professional maintenance has been outsourced at hourly rates, ie. that arborists and gardeners arrived and worked on trees in a street for a few days. Then they got paid according to the amount of hours consumed. From the point of view of the municipal budget, this is not an economically correct way. Will you pay for the rolls depending on how long it takes the bakers to bake them? Or do you prefer to pay for the piece and do you not care if its preparation took an hour or half? We have the same access to greenery in Letňany from this year.
Students from the Czech Academy of Horticulture counted all the trees and shrubs and suggested how we should take care of them. Now we give companies work exactly according to performance, not according to time, and that's right. The amount of money consumed will remain approximately the same each year, but we will do much more work for it. And it will be seen in Letňany. The trees will get a new face and in the coming years we will restore the greenery in many places. Our neighborhood will be greener than it is today. There will definitely be no decrease in the number of trees and shrubs in Letňany in the future. It will be exactly the opposite. I was able to stick to the motto "whoever does nothing will do nothing wrong." However, as an environmental councilor, I have prepared a number of projects that mean more greenery, more trees, more shrubs and more green areas instead of asphalt sidewalks or old concrete sandpits.
I agree with the former president on one thing. Our planet is blue, not green. And I do not prefer the color that adorned the election billboards of the party for which I work in Letňany councilor. I fully respect the sensible recommendations of green activists and in many cases I agree with them. For example, I agree not to cut down healthy trees along roads that may seem dangerous. I would rather slow down the car in a given place and paint the tree trunks white, as the Arnika association suggests.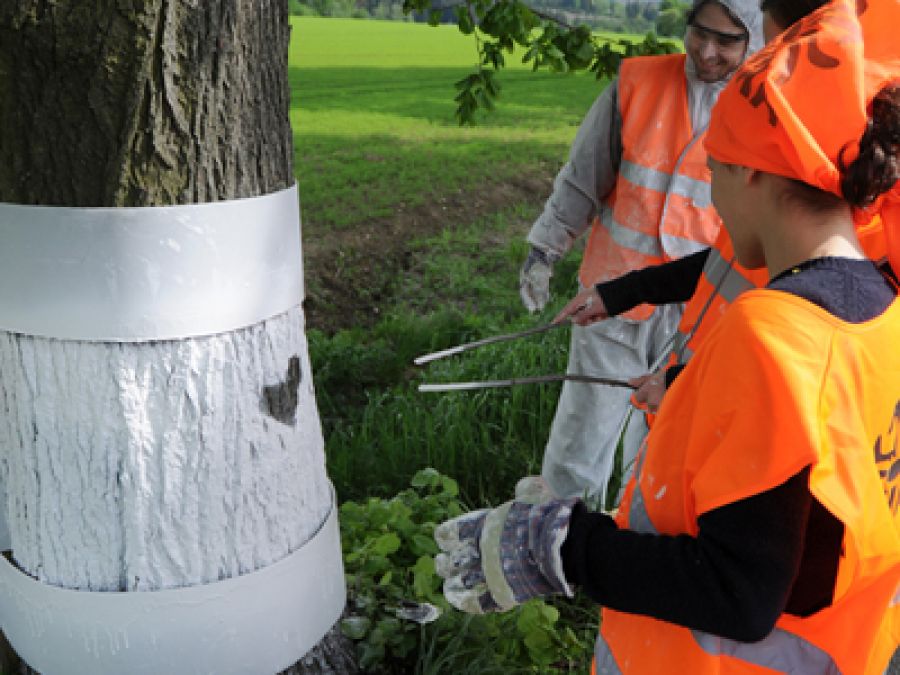 Source: www.arnika.cz
The press release from the Minister from 14/3 that the spring started a few days earlier, however, seems very unfortunate to me. I can imagine how many mayors he cooked with his RECOMMENDED press release. They had work scheduled for the end of March, exactly in accordance with the current decree. They had contracted companies and their own people ready. Everything cannot be moved just from day to day in autumn. And now everyone has to face aggressive questions as to why they are continuing scheduled maintenance when spring has begun. They must continue to work, for example, because they have valid contracts and the resulting sanctions. Yes, thanks to the warm winter, the trees start to turn green a little earlier this year, but for example a few days after the publication of the aforementioned press release, night frosts came and it snowed in Říčany near Prague in the morning. Let nature handle it on its own. It is much more powerful than ministers or all green associations combined. The last time we tried to command the weather in our country was 25 years ago, and we all know how it turned out.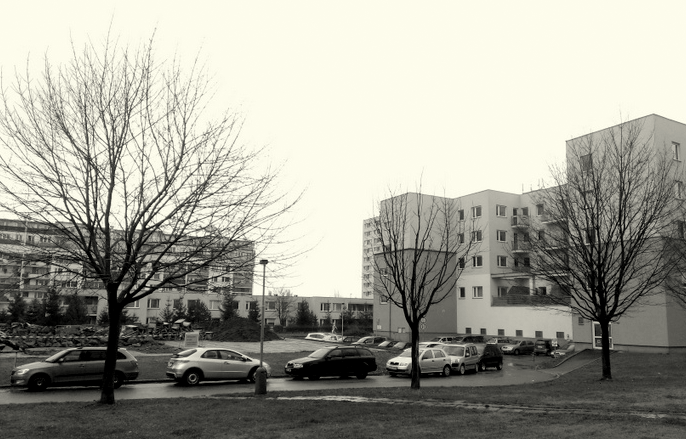 Concern for greenery sometimes brings very unpopular steps. We cut down two beautiful and healthy maples in front of the house. I don't want to make excuses, it was my decision. We wanted a large sports field for children in Lentilky and the only space in the networked housing estate was in the courtyard of Malkovského x Místecká. We worked with many variants. The playground did not fit behind Ivančická, in Kuželovec it would be nonsense between the houses, so only our courtyard remained. I suggested putting the playground instead of a large asphalt surface. Designers and architects talked to me about it. The playground will be closed on all 4 sides and the noise will resonate very much. It will be located too close to house 599-601. The solution around the moving diagonal pavement will be structurally complicated due to the height differences. We discussed the location of the course for days and months and in the end a decision had to be made. We will either build the playground in front of our house or we will not build it at all. The decision fell on the first option, which means defeating 3 maples, of which only one is sick and irreversibly damaged.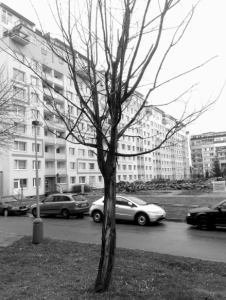 I would like to apologize for cutting down two healthy trees in front of our house. Although we will plant almost 100 new trees, it is a pity for everyone who is healthy. However, I do not apologize to those who spread hysteria in the housing estate about removing trees. I do not apologize to those who use misguided and false arguments for their attitudes. I do not apologize to those who have been trying to turn Letňany for tens of millions of subsidies for months without success. Nor do I want to apologize to those who use witch-hunting methods instead of sensible discussion. And my apology is no longer intended for cowards who can do nothing but anonymously call and threaten a defenseless woman. I apologize to all decent neighbors for having to make such a decision. It was not easy.
                                                                 Jan Mikulecký, your lentilkový councilor