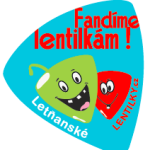 A meeting of the Prague 18 Letňany City Council took place on Thursday on 21 November 2014. It was the last before the election and the atmosphere matched that. The election campaign began prematurely, and citizens and representatives in the ceremonial hall at the town hall eventually spent several hours. One of the points was the amendment to the contract with Skanska for Letňanské lentilky. Not even an hour was discussed and the deputies mostly supported the amendment.
Since the start of preparatory work on the architectural study at the beginning of 2011, the project has been continuously presented and discussed not only to citizens, but also to all representatives within the Letňany City Hall. Transparent tenders, the possibility of public participation in the commission for the regeneration of housing estates, the offer of open inspection days on the construction site … all this leads to maximum support for Lentilek, regardless of political affiliation.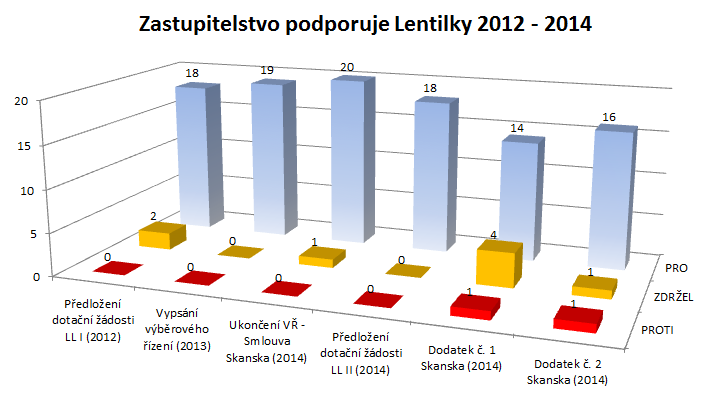 Since 2012, the council has voted several times on the submission of a grant application, a selection procedure and a contract concluded and amendments. 11 out of 21 votes are always required to approve a council resolution. The graph shows how individual points were voted on and it is clear that support for the Letňanská lentilka project is overwhelmingly majority.
Party differences are blurred in communal politics. Right-wing or left-wing views are pointless when voting on the position of a playground and a new sidewalk. The Letňany council shows that it is united in its views on the development of the municipality.
Thank you to my fellow representatives for cheering on the Lentils. The first part will be ready soon and I believe that the planned continuation in the form of the Snake Trail or the completion of the courtyard at the kindergarten will be implemented regardless of the future composition of the new council.