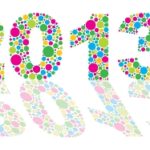 Acknowledgments – open letter
representatives of the Association of Owners of Housing Units
Dear representatives of SVJ,
over the last three years, the Letňany housing estate has changed significantly. Many houses have been dressed in new facades, have new elevators and new windows save energy. None of this would have been possible without your efforts – home renovation is a demanding and complex job and in many ways invaluable. Thanks to you, however, Letňany is more attractive and modern every year.
The Prague 18 City Hall is working intensively on the Letňanská lentilka project, which received a zoning decision in the autumn. At the same time, an application for subsidies was submitted, and in the event of a positive settlement, we will have a largely new housing estate in 2014. It is also planned to expand Lentilek to Fryčovická and Rýmařovská streets.
I would like to take this opportunity to thank you all, without whom Letňany would not have so many houses with a new look. Your work in the role of SVJ representatives is a huge contribution to the renewal of our housing estate.
I wish you a lot of well-being, happiness and energy until 2013.
For the Prague 18 district
Ing. Jan Mikulecký, Ph.D.
Councilor for housing regeneration and the environment